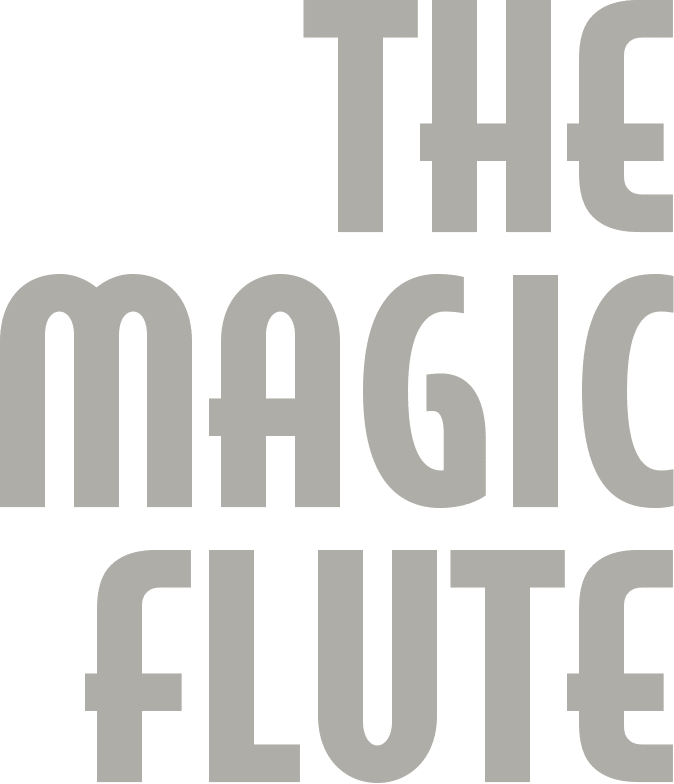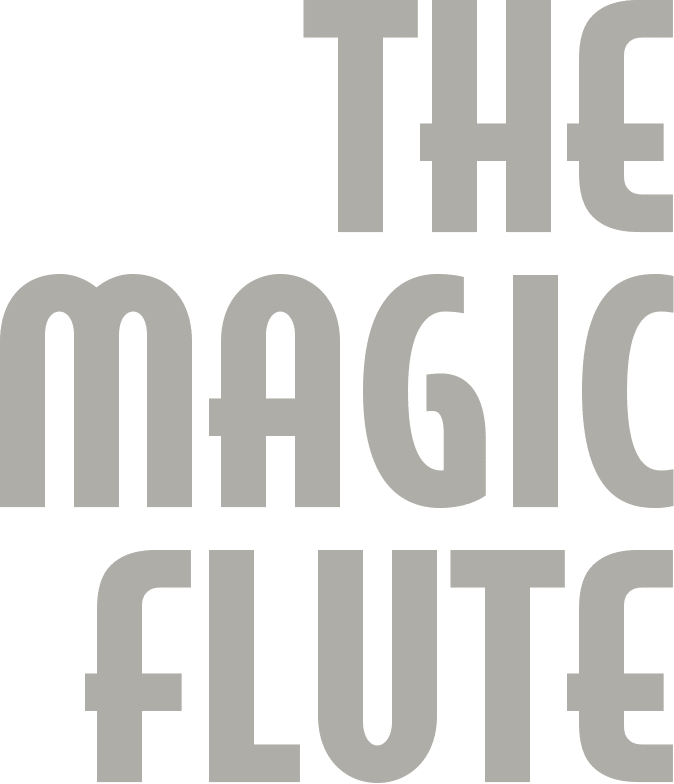 The Magic Flute
Eugene Opera is proud to present Mozart's magical opera The Magic Flute, a beloved favorite of audiences everywhere.
January 28, 2022 at 7:30 PM
January 30, 2022 at 2:30 PM
SILVA CONCERT HALL, HULT CENTER FOR THE PERFORMING ARTS
Tickets on sale now, through the Hult Center box office.
Eugene Opera requires audience members to be fully vaccinated or show
proof of a negative PCR Covid test, in alignment with the Hult Center policy.
Eugene Opera requires audience members to be fully vaccinated or show proof of a negative PCR Covid test, in alignment with the Hult Center policy.
Synopsis
Act I
Prince Tamino is running through a forest trying to escape a large snake., and he collapses from his fright. Three Ladies hear his cries for help, and use their spears to kill the snake. They express their admiration for the handsome young Prince, and rather reluctantly leave the scene. Tamino awakens, and sees an odd hybrid bird-man, the pan-pipe-playing bird-catcher Papageno, who tells the Prince that he is in the land of the Queen of the Night, and his saviors were her ladies-in-waiting. Papageno boasts that it was he who killed the snake, and in a flash, the Three Ladies appear and padlock his mouth for his lie. They show Tamino a portrait of the Queen's daughter Pamina. He expresses his ardent admiration for her, and the Three Ladies inform him that the evil Sarastro has captured her. He promises to rescue her, and in an instant the Queen herself appears, promising that once her daughter is free, she is his. The ladies unlock Papageno's mouth, warning him not to lie again, and give him a set of magic chimes, whose exact powers are a mystery. They present Tamino with a magic flute, as well as three spirits as guides, and wish them both safety on their journey to find Pamina. In Sarastro's palace, Pamina is  pursued by Monostatos, an evil slave. Searching for Pamina in the palace, Papageno happens upon this scene, his unusual appearance frightening away Monostatos. Papageno tells Pamina that her rescue is imminent. Tamino searches for Pamina amongst the temples of Nature, Reason, and Wisdom. He tries to enter the temples to no avail, and an elderly priest emerges to inform Tamino that Sarastro is not at all evil, and that this place is one of peace. To seek some solace from his confusion, Tamino plays his magic flute, and animals emerge from the forest to his simple tune. He hears Papageno's pan-pipes, who rushes in with Pamina, with Monostatos in hot pursuit. Papageno uses his magic bells to stop Monostatos in his tracks, but the whole escape is interrupted by Sarastro and his entourage. Pamina collapses at Sarastro's feet, and he reassures her that he means her no harm, and is trying to save her from her mother. He rebukes Monostatos, and brings Tamino and Pamina to the Temple of the Ordeals, where they must prove their worthiness of moving to the next phase of their enlightenment.
Act II
Sarastro informs his priests that Tamino and Pamina will wed, but Tamino must first prove himself by subjecting himself to many trials, including the trials of fire and water. Tamino and Papageno, who is also to be initiated, undergo the first of their trials, having been warned by the priests that any violation of their vows will cost them dearly. Pamina, asleep in the garden, is awakened by yet another lecherous approach by Monostatos, who is sent flying by the sudden appearance of the Queen of the Night. The Queen angrily orders her daughter to kill Sarastro. She departs in a blinding flash, and Sarastro appears just in time to protect Pamina from Monostatos. Sarastro reassures Pamina that his motives are noble, and harbors no vengeance toward the Queen. Tamino and Papageno are still undergoing their trials, this time of fasting, and Papageno finds himself chattering to an ancient woman who pops out of thin air and offers him an illicit glass of water, which he happily drinks, breaking his vow. Pamina is brought to see Tamino, but is deeply confused and hurt when Tamino refuses to speak to her, not understanding that he has undertaken a vow of silence. Sarastro and the priests reappear to inform Tamino that his most important and final two trials are upon him, and he will have to face them alone. He says farewell to Pamina, who is devastated. Papageno, having decided to end his journey to initiation, muses on his ideal mate. The old crone returns and tells him that she is his future wife. Papageno is incredulous, and in a flash, the old woman transforms into young Papagena, and then disappears when a priest informs Papageno that he is not yet worthy. The three spirits observe Pamina in the depths of despair, comfort her, and bring her to Tamino so they may endure the trials together. With the magic flute guiding them, they survive the trials. Papageno, suffering through his own disappointment, contemplates suicide, though he is not very committed to this plan. The three spirits arrive, and encourage Papageno to use his magic bells to conjure his beloved. The two happily chatter at their future together filled with prodigious progeny. The Queen, Three Ladies, and Monostatos try to infiltrate the palace, but are vanquished by the forces of light and fidelity. The opera ends with a celebration of all that is good in humanity.
Photos by Cliff Coles.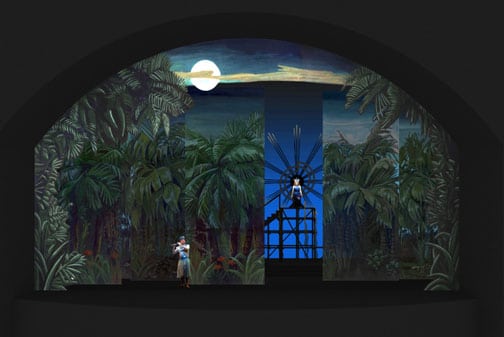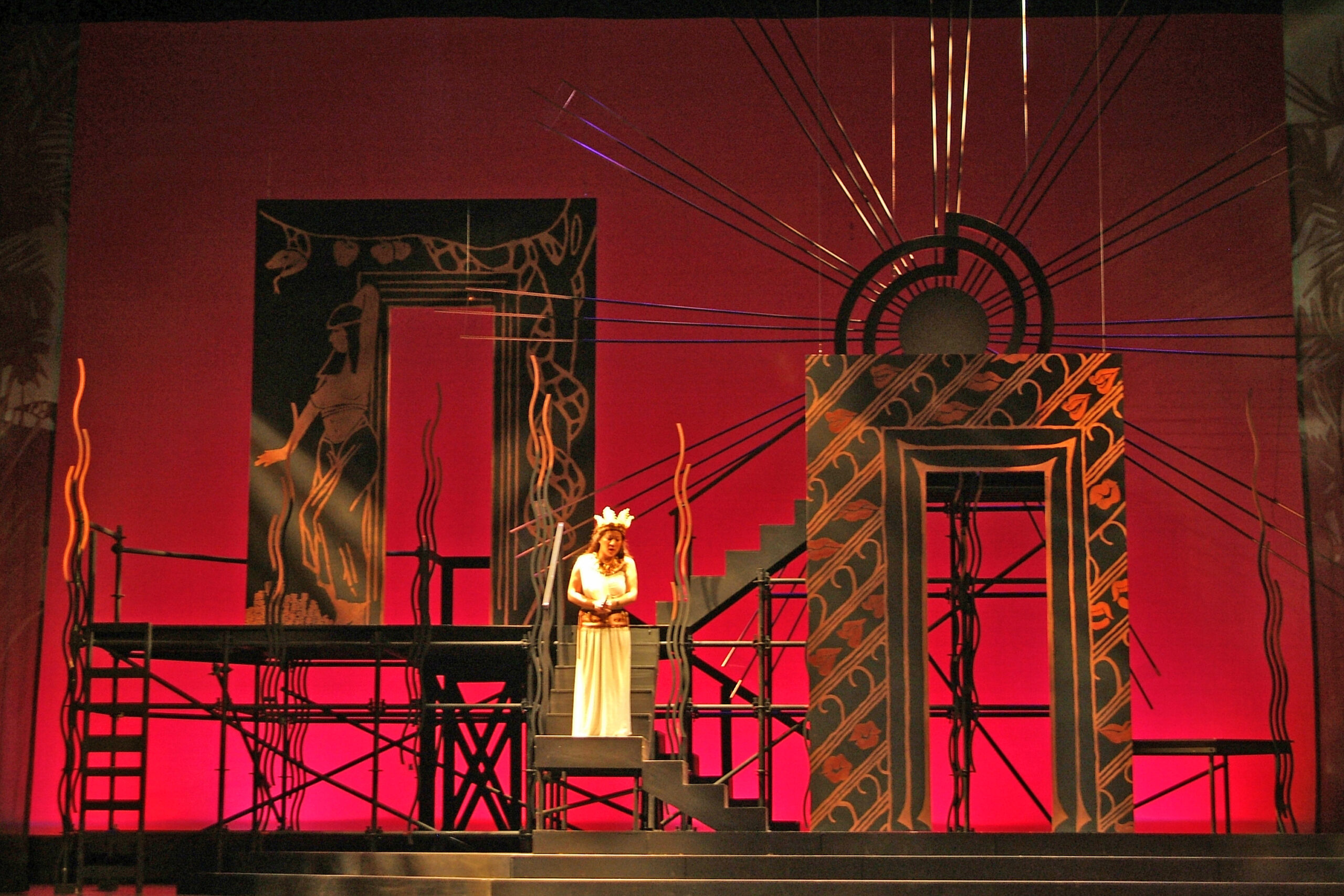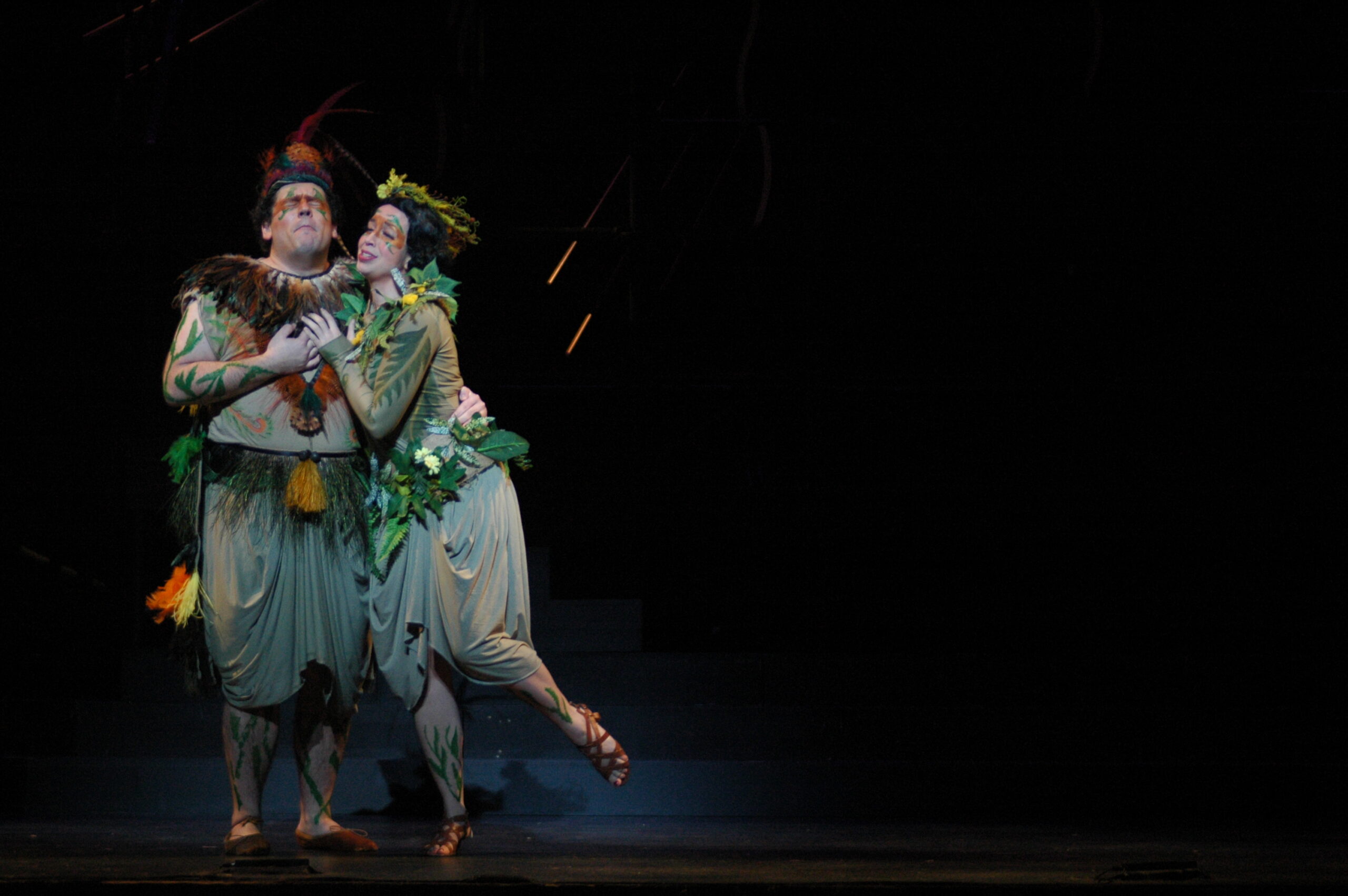 Want to be the first to know more details about The Magic Flute? Sign up for our newsletter!