Much of what we DO at Eugene Opera is made possible by the generosity of individual donors and corporate sponsors who bring live opera to the stage. Find out how you can donate and join the Do-NATION today!
ALISON KAUFMAN
The Register Guard, May 6, 2018
Overall, the performance was a tour de force of musical, artistic and athletic showmanship and gave the appreciative, sold-out Eugene audience a hearty appetite for Eugene Opera's 2018-2019 season.
AUDIENCE MEMBER
MARIA DE BUENOS AIRES
It was a fantastic experience. It was much better that I could imagine and even my eight year old daughter was so amazed with the Opera (her first.) She told me that she just loved it!
ALISON KAUFMAN
THE REGISTER-GUARD, JANUARY 2, 2018
The performance highlighted the best of what Eugene Opera has to offer: great fun, crowd-pleasing music and an exciting mixture of local and national talent.
AUDIENCE MEMBER
THE BARBER OF SEVILLE
The Opera was very well done--and a very appropriate and entertaining experience for New Year's Eve! We are delighted that the Eugene Opera is back, and look forward to the next production!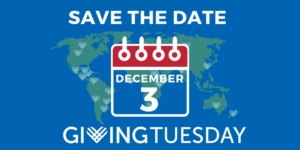 #GivingTuesday is a wonderful opportunity for you to support the work of Eugene Opera. We'll be designating all donations received on December 3 toward our Eugene Symphony Youth Collaboration, in which students in the youth orchestra prepare a mini version of Tosca with Andrew Bisantz and our principal artists. More information on that program can be found here.
This programming is supported by your generosity. Make your donation to Eugene Opera by clicking here!
You can also double your gift for free by making a matching gift to the Oregon Cultural Trust. Visit their site to claim your tax credit.