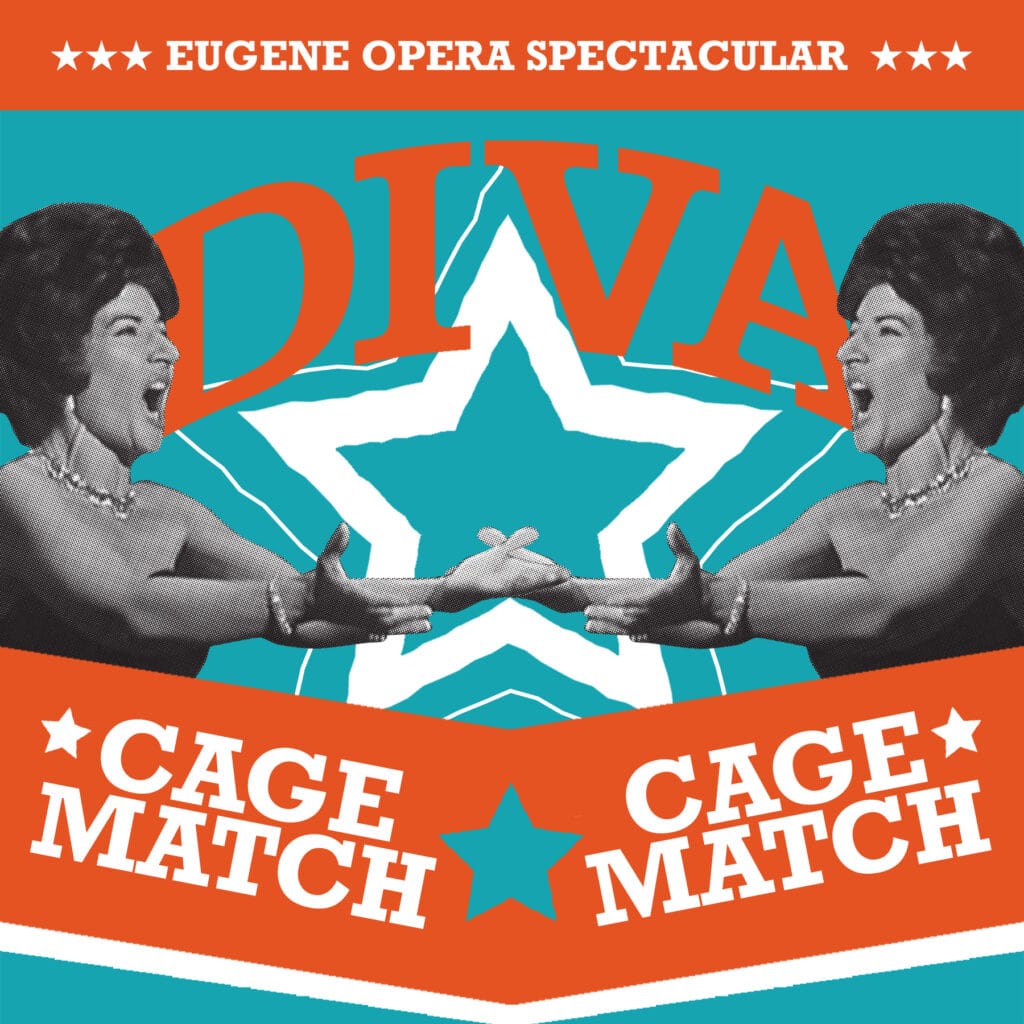 DIVA CAGE MATCH
Let's get ready to rumble, opera-style!  Diva Cage Match is coming to you virtually this fall as the perfect fusion of world-class opera and competitive sports.  Watch as six opera stars from across the nation compete in a knockdown, drag out fight to be crowned the ultimate Opera Diva Champion. Experience a sensational night of singing, featuring an unbelievable display of vocal fireworks. With three celebrity judges and a master of ceremonies, Diva Cage Match puts you in the front row for the sing-off of the century.
You can still catch Diva Cage Match until Saturday, October 10 - all tickets $20!
Click on the button below to purchase tickets, and you will be emailed a link to view the show in your receipt!
Diva Cage Match was conceived and first produced by Out of The Box Opera and is being presented by Eugene Opera under agreement with Out of The Box Opera.
Want to be the first to learn details about Diva Cage Match? Sign up for our newsletter!