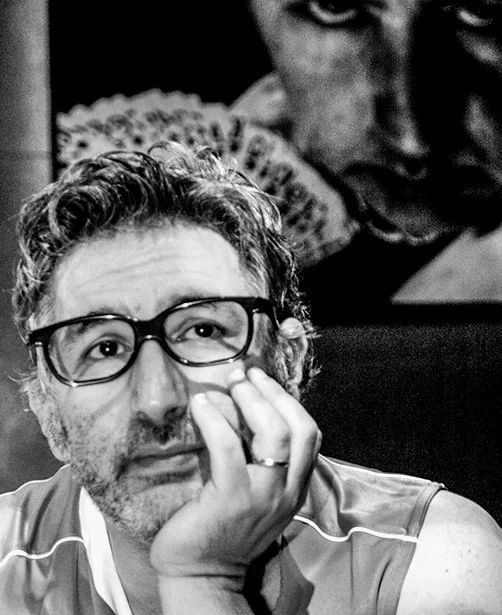 Jerry Mouawad
Director
Jerry studied the teachings of Jacques Lecoq at the Hayes-Marshall School of Theatre Arts. After co-founding Imago Theatre with Carol Triffle in 1982, he staged two works by Richard Foreman: Samuel's Major Problems and Symphony of Rats. He has adapted magical realism literature for the stage, incorporating multimedia, puppetry and stage illusion in Verdad (in collaboration with Triffle) and Half Light. His modern adaptations of classics include Blood Wedding, The Imaginary Invalid, Exit the King, and Uncle Vanya, to name a few. His adaptation of Sartre's No Exit on a moving stage played at the Tony-award-winning American Repertory Theatre and Hartford Stage Company.
Among the arts organizations he has staged work for are BodyVox, The Portland Opera and The Oregon Symphony. Jerry's staging of Caryl Churchill's A Number saw its United States premiere at Imago Theatre in 2003. His canon of original silent works entitled "Opera Beyond Words" erupted onto the Imago stage from 2009 to 2011 with Apis, or the Taste of Honey; The Cuban Missile Crisis; Tick Tack Type; Stage Left Lost and Zugzwang, followed shortly by critically-acclaimed stagings of three Harold Pinter plays: The Lover, The Caretaker and The Homecoming. Additional productions include Yukio Mishima's The Black Lizard and The Lady Aoi, Pimento & Pullman, Hughie, Savage/Love, and Medea. He co-created and co-directed with Carol Triffle their award-winning touring shows FROGZ, ZooZoo and La Belle, Lost in the World of the Automaton.
Jerry's talents are not limited to creating and directing—he has also appeared as an actor in Triffle's original works Ajax, Ginger's Green, Oh Lost Weekend, Missing Mona, The Dinner, Simple People, Backs Like That, Splat and The Reunion. Awards include Oregon Arts Commission Fellowship, Portland Theater Guild Fellowship, Best Director by the Independent Reviewers of New England, the New York Dance Film Award, and Portland Theatre awards for acting, light design, choreography, and best original play. Recent productions include To Fly Again (writer/director), Title and Deed (director),and with The Portland Opera The Difficulty of Crossing a Field (director), The Little Match Girl Passion (director), and In The Penal Colony (designer and director).