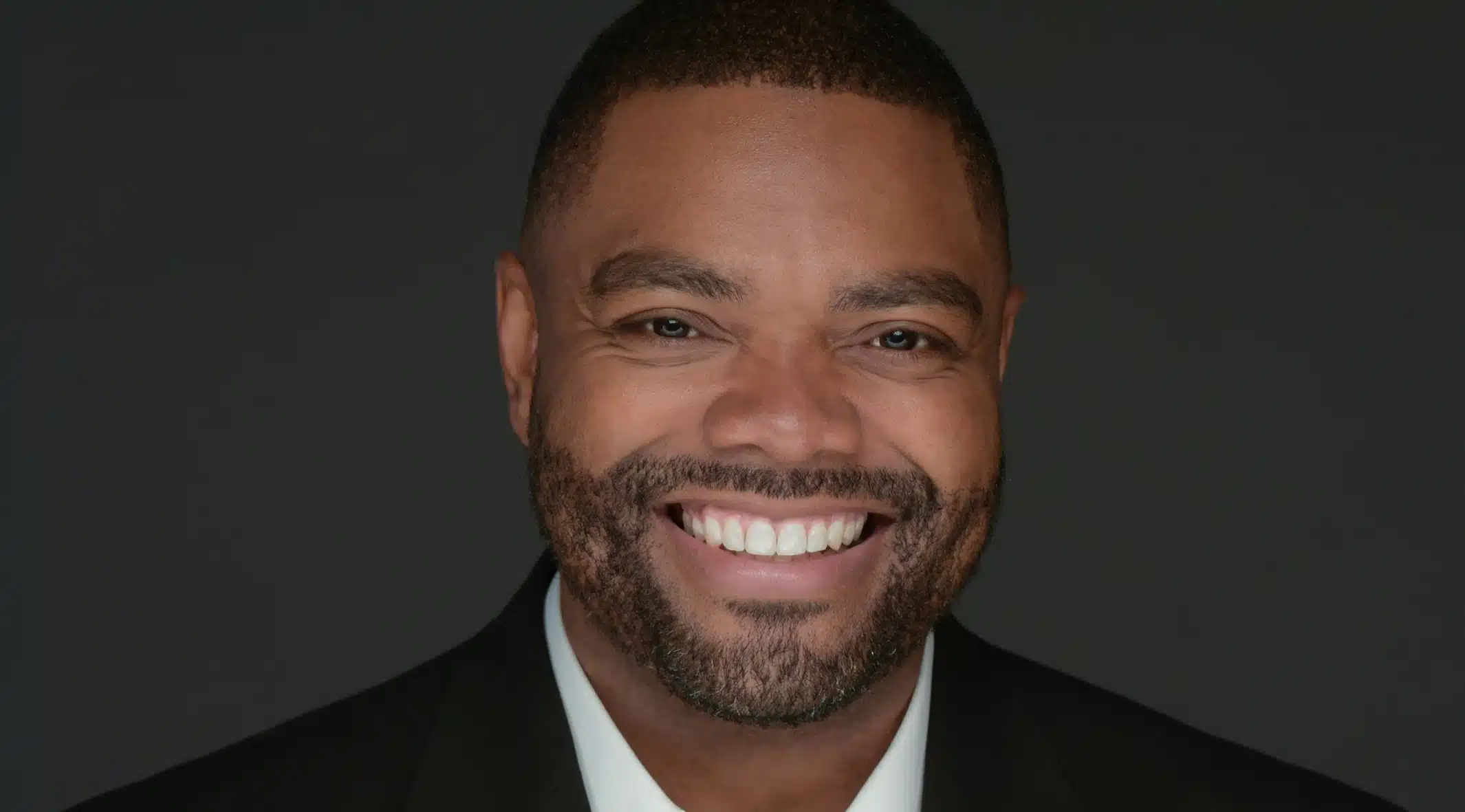 Bernard Holcomb
Tenor
Tenor Bernard Holcomb has "already made a name for himself in the world of opera" with his "delicate and flexible" voice (Opera Wire) and the "appealing sweetness and clarity [of] his tone" (New York Times). Katy Walsh of Chicago Theater Beat said it best: "Although everyone [at Lyric Opera of Chicago] can sing, Holcomb reminds us why we come to the Lyric."
This season, Mr. Holcomb makes his Metropolitan Opera debut in Terence Blanchard's Champion, and his house debut at Opera Omaha in X, the Life and Times of Malcolm X. In addition, Holcomb will perform with On Site Opera as Harlekin in Der Kaiser von Atlantis, and take part in the workshop for The Pigeon Keeper, a new commission from Santa Fe Opera. In concert, Bernard performs Mendelssohn's Elijah with Hilton Head Symphony Orchestra, Hailstork's A Knee on the Neck with New York Choral Society, a holiday concert with the Cincinnati Pops under the baton of Mo. John Morris Russel, and as soloist in Jacksonville Symphony's concert Lush Life: Duke Ellington and Billy Strayhorn. In January 2023, Holcomb returns to Damien Geter's An African American Requiem with Fort Worth Opera, after having appeared in its world premiere in the 21-22 season.
Last season, Holcomb joined Opera Carolina for Douglas Tappin's opera I Dream, and made his debut with Portland Opera to reprise the role of Kevin Richardson in Central Park Five, which he also sang in the opera's world premiere with Long Beach Opera. Holcomb also returned to the Dallas Symphony Orchestra as a soloist in Lush Life: Duke Ellington and Billy Strayhorn, Michigan Opera Theatre for their production of X, the Life and Times of Malcolm X and Lakes Area Music Festival in Strauss' Ariadne auf Naxos as The Dancing Master. In concert, Mr. Holcomb performed Beethoven's Symphony No. 9 with St. John the Divine, Bach's Magnificat and Mozart's Mass in c minor with Musica Sacra, and performed as a featured soloist in the World Premiere of Damien Geter's An African American Requiem with both the Resonance Ensemble and the Oregon Symphony, as well as touring Europe with the Harlem Gospel Choir, and joining the New York Choral Society for their concert Love in Action. Holcomb also reprised his performance of Dancing in the Street: The Music of Motown for the Dallas Symphony, Buffalo Philharmonic and Greensboro Symphony.
Recent debuts include Captain Leadbetter in the world premiere of Emerson Eads' Princess Sophia with Project Orpheus, his Carnegie Hall debut, his title role debut in Rossini's Otello NYC, and his debut at the Dresden Semperoper in Porgy and Bess. Other recent engagements include Rigoletto with Seattle Opera, Porgy and Bess in Italy with New York Harlem Productions, the role of Lechmere in Owen Wingrave with Little Opera Theater of NY, a soloist in Gershwin's Blue Monday with On Site Opera, a soloist in Lush Life: Duke Ellington and Billy Strayhorn with Austin Symphony and The Florida Orchestra, and the role of Sportin' Life in Porgy and Bess with Harrisburg Symphony. Mr. Holcomb performed with Sphinx Connect, as a soloist in Christian De Gré Cárdenas' Twisted Operettas at Joe's Pub, Poul Ruders' The Thirteenth Child with Santa Fe Opera at the Guggenheim Museum in New York, BMP: Next Generation with Beth Morrison Projects, made his return to Chicago Opera Theater as Tristan in Frank Martin's Le vin herbé and was featured as a soloist with Renée Fleming and Sir Patrick Stewart in Second City's Guide to the Opera.
New York theater credits include Thomas (lead) in Whiskey Pants: The Mayor of Williamsburg Off-Broadway and Collins in Rent. He also performed Sportin' Life in the international tour of Porgy and Bess, and in productions of Company and Sweeney Todd.
An alumnus of the Lyric Opera's Patrick G. and Shirley W. Ryan Opera Center, Bernard performed such roles as Ernesto in Don Pasquale and Rodolfo in La bohème. During his Lyric tenure, Mr. Holcomb appeared in the main stage performances of Elektra, Simon Boccanegra, Don Pasquale, Les contes d'Hoffmann and covered major roles in Werther, Die Meistersinger von Nürnberg, and Rigoletto.
Other notable engagements include Paolino in Cimarosa's Il matrimonio segreto and Alfredo in Verdi's La traviata with Pine Mountain Music Festival; The Crabman in Porgy and Bess, which led to an international tour of Porgy and Bess through Russia, Poland, Greece, Latvia, Estonia and Germany, and Gastone in La traviata with Michigan Opera Theatre. Bernard also appeared on several themed song recitals as part of a collaboration between Lyric Opera of Chicago and Chicago's WFMT 98.7 which aired throughout the summer of 2013.
As part of the Young Artist program at Sarasota Opera, Bernard appeared in main stage performances of Pagliacci, The Crucible, L'amico Fritz, and I Lombardi. At the end of the program, he was awarded with the Anne O'Donnell Award, given to an outstanding apprentice.
Mr. Holcomb has displayed a tremendous amount of musicianship and poise on concert and recital stages. These credits include a concert performance of La bohème with Civic Orchestra of Chicago, Holiday Pops Concerts with the New Hampshire Symphony Orchestra, a concert performance of Die Zauberflöte with The Rochester Philharmonic Orchestra, and Augustus Hill's Exegesis with the Detroit Symphony Orchestra, Beethoven's Symphony No. 9 with Macon Symphony Orchestra and the Illinois Philharmonic, and Mozart's Requiem with the DeKalb Festival Chorus.
A winner of the Metropolitan Opera National Council Auditions (Michigan District), this Detroit native currently residing in NYC has earned a Master of Music degree from the University of Michigan, and a Bachelor of Music degree from the Eastman School of Music. Collegiate operatic credits include Lensky in Eugene Onegin, lyric tenor in A Postcard from Morocco, Ruggero in La rondine, Rodolfo in La bohème, and Jenik in The Bartered Bride.