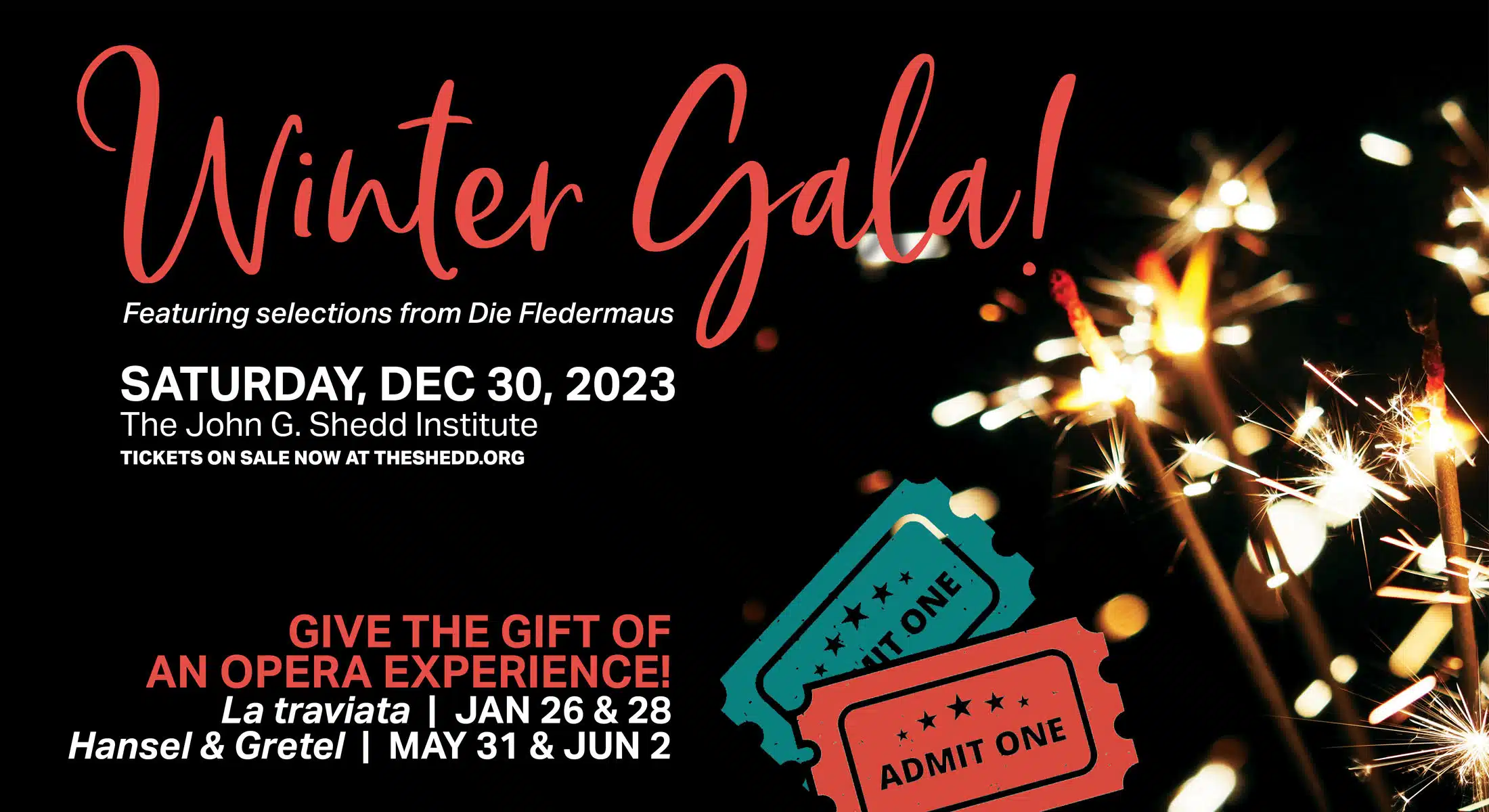 DECEMBER 30, 5:30PM
THE SHEDD INSTITUTE
WINTER GALA
Escape to Prince Orlofsky's court for an evening of merriment, libation, and song, all in celebration and support of Eugene Opera. Maestro Bizants hosts our Winter Gala fundraiser at the John G. Shedd Institute, featuring selections from the holiday favorite, Die Fledermaus. 
Come early for a delicious dinner and stay for an evening of sparkling entertainment. Dinner options are steak, chicken, or vegetarian, served buffet style with salad, h'or d'oeuvres, sparkling punch, and a glass of champagne. A no-host bar will offer beer, wine, and cocktails.
Tickets available for both dinner-theater and concert-only experiences. Every ticket includes a glass of champagne. Don't miss your chance to end your holidays on a high note with Eugene Opera! 5:30 pm, Dinner,  7:30 pm, Concert on Dec 30. 
Starring:
Mathew Greenblat as Alfred, the lovesick tenor valiantly wooing a long lost love.
Brooklyn Snow as Adele, the spunky chambermaid climbing the social ladder by any means necessary.
Ivy Zhou as Rosalinda, the passionate heroine determined to reclaim her power and dignity.
Bill Hulings as Falke, the crafty baritone plotting righteous revenge.
Agnes Vojtko as Prince Orlofsky, the impetuous patron presiding over the festivities. 
TBA  as Eisenstein, the scheming playboy partying the night away. 
Maestro Andrew Bisantz as Master of Ceremonies.
VENUE:
THE SHEDD INSTITUTE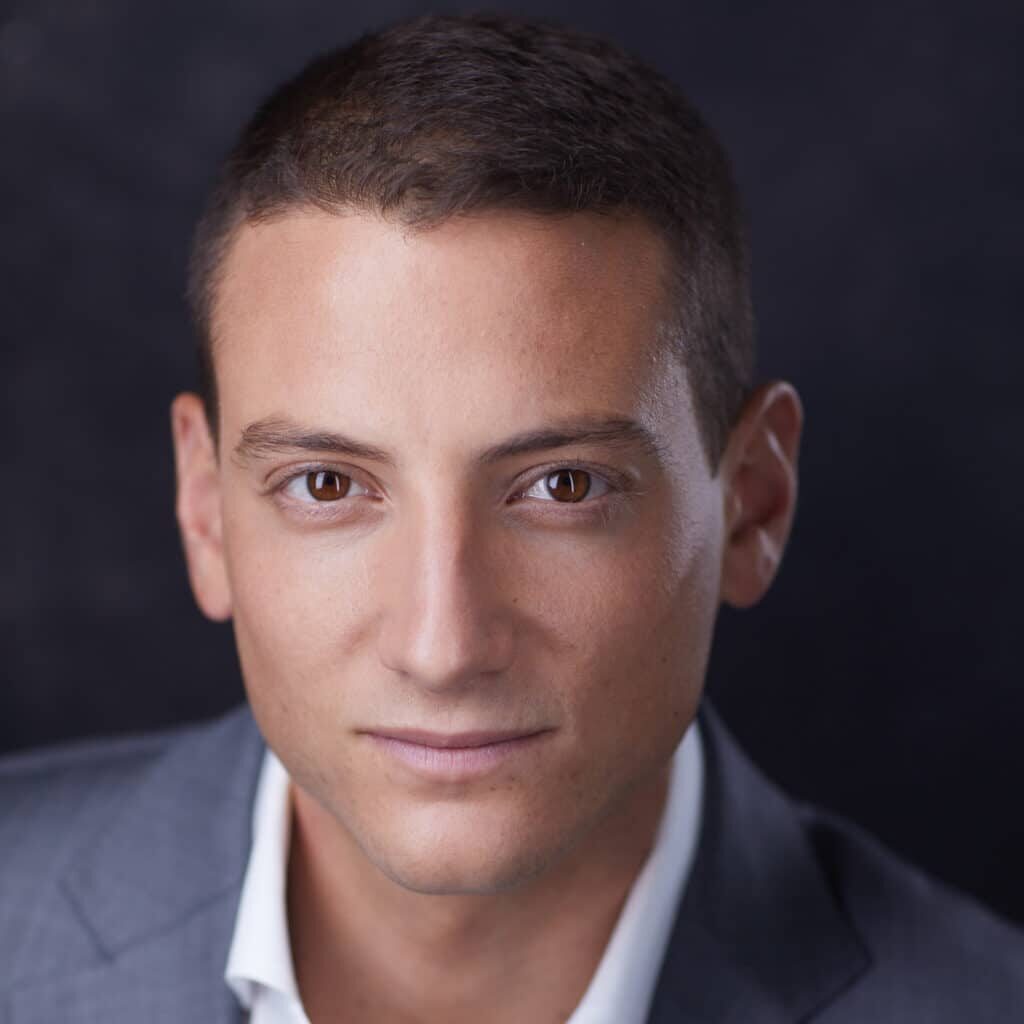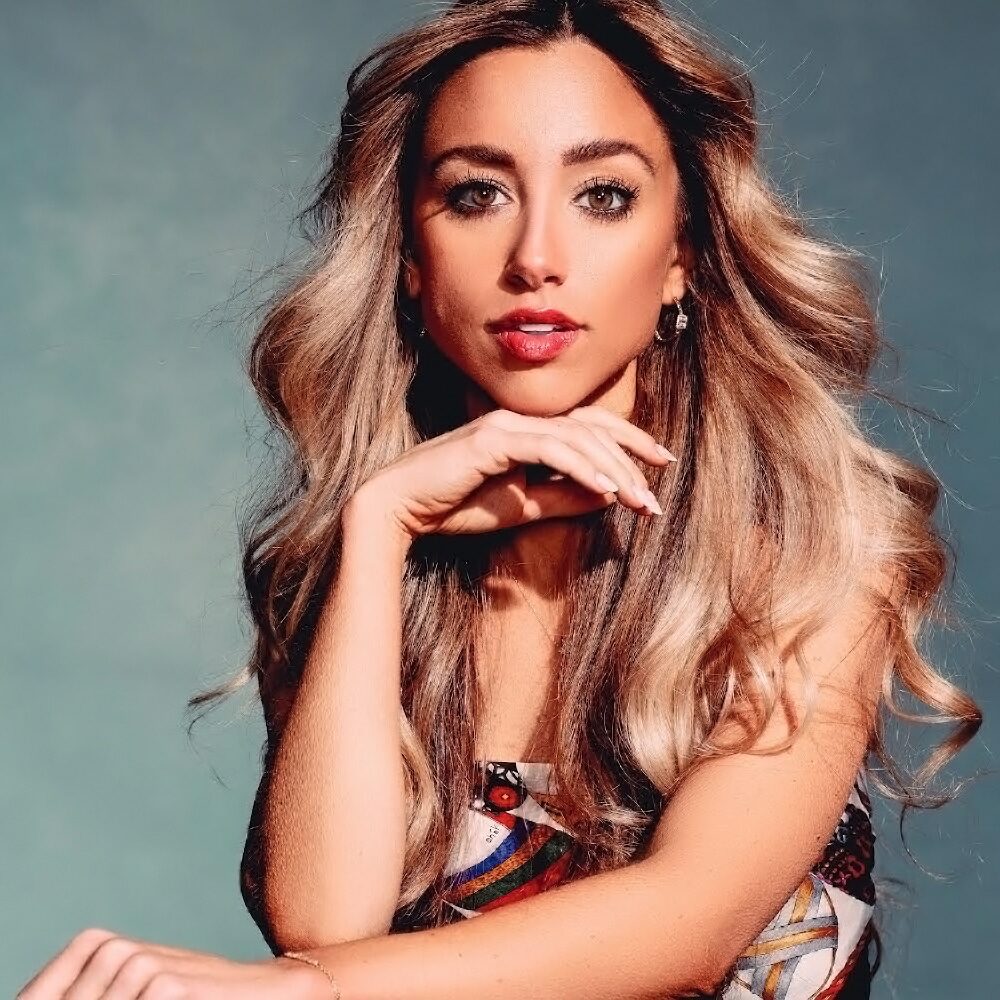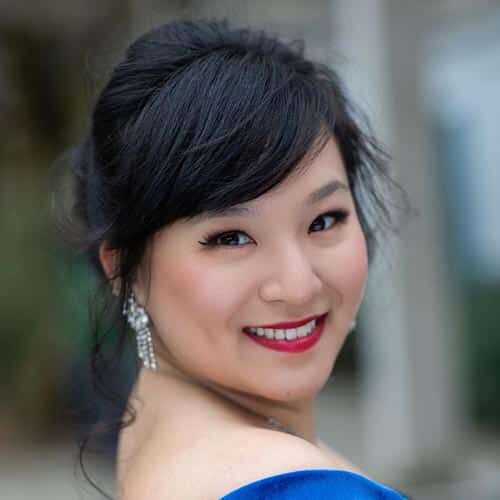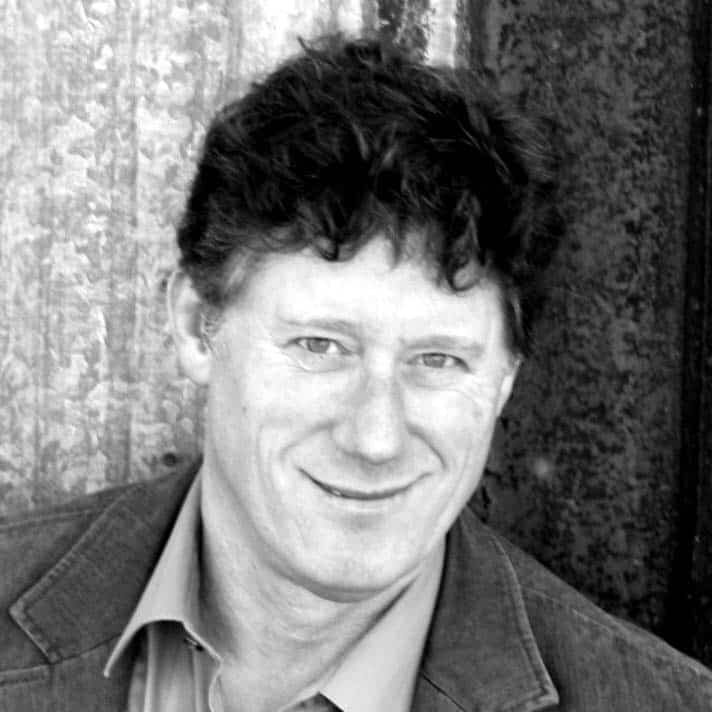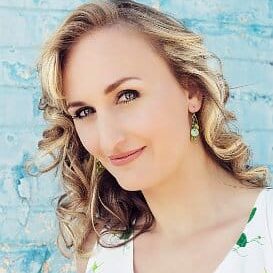 Agnes Vojtko
Prince Orlofsky

Andrew Bisantz
Master of Ceremonies